Authors/Illustrators
ALL COLORS OF THE RAINBOW is a half-day symposium featuring the voices of LGBTQ and Ally writers and illustrators whose work affirms the value of our stories and our lives. We come together in celebration of community and pride. The author Neil Gaiman observed, "A book is a dream held in your hands."
We are honored to welcome a group of acclaimed authors that includes National Book Award finalists, American Library Association (ALA) Rainbow Booklist honorees, and recipients of the Stonewall Book Award, the Lambda Literary Award, and the Newberry Award.
JR (he/him/his) and Vanessa (she/her/hers) Ford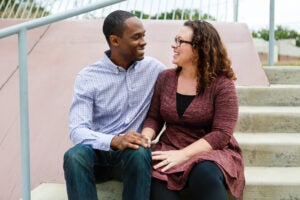 JR and Vanessa Ford are nationally-known advocates for LGBTQIA+ rights, specifically rights for transgender youth. Their advocacy work has been featured in the New York Times, Newsweek, The Boston Globe, The Washington Post, and in the documentary, "Gender Revolution: A Journey with Katie Couric." They were both founding members of the Human Rights Campaign's Parents for Transgender Equality. JR and Vanessa live with their two children, one of whom is trans, in the Boston, Massachusetts area.
Their book, Calvin, is a joyful and impactful picture book about a transgender boy who prepares for the first day of school and introduces himself to his family and friends for the first time.
Calvin is the 2022 Lambda Literary Award Winner in the LGBTQ Children's/Middle Grade category and a 2022 American Library Association (ALA) Rainbow Booklist Top Ten Title for Young Readers.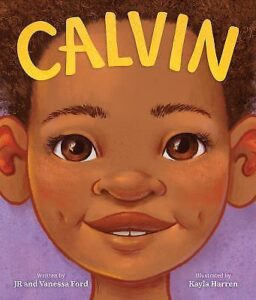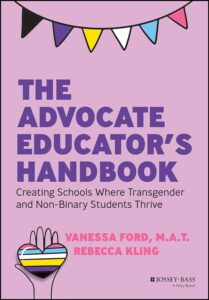 Noah Grigni (they/them/theirs)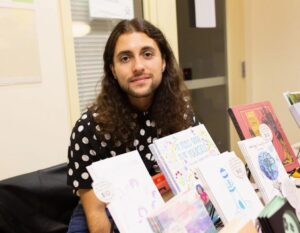 Noah Grigni is a disabled trans artist, children's book illustrator, and grassroots organizer, living and working on the piece of stolen Muskogee land known as Atlanta, Georgia. Noah's art is for trans kids first and foremost, but it is also for everyone, because the liberation of all people is inextricably intertwined! Noah's work explores radical dream work, collaborating with their community to build a visual record of individual and collective dreams for a world transformed by justice. Their work is driven by a burning desire to uplift their beloved community, resist carceral capitalism, disrupt environmental devastation, seek change in their lifetime, and defend the right of all people to dream. Noah strives to live by the words of Toni Cade Bambara: "The role of the artist is to make the revolution irresistible."
Noah is the illustrator of It Feels Good To Be Yourself by Theresa Thorn (2019), The Every Body Book by Rachel Simon (2020), and The Gender Identity Workbook For Kids by Kelly Storck (2018). They are currently illustrating The Every Body Book of Consent by Rachel Simon (coming 2024), The Right To Belong by Judy Heumann (coming 2025), and their own authorial debut, Mama Moon: A Story About Love and Mental Illness (coming 2025).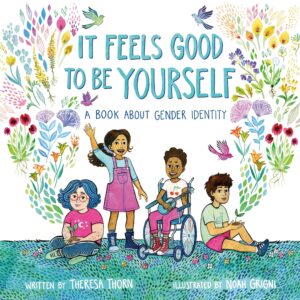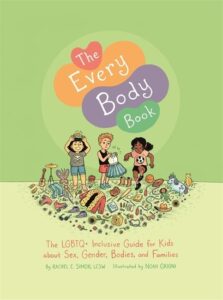 Greg Howard (he/him/his)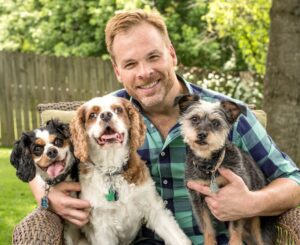 Greg Howard was born and raised in the South Carolina Lowcountry where his love of stories blossomed at a young age. Originally set on becoming a songwriter, Greg followed that dream to Nashville, Tennessee, where he spent years producing the music of others before eventually returning to his childhood passion for writing stories. Greg's critically acclaimed, debut middle-grade novel, The Whispers, was nominated for an Edgar Award and is currently being adapted for film. His second middle-grade novel, Middle School's a Drag, You Better Werk!, is being adapted for television by Harry Potter producer David Heyman, Heyday Television, and NBC/Universal.
Greg writes for and about LGBTQ youth, creating the kind of books he wishes he'd had access to as a young reader. Also, the author of the young adult novel Social Intercourse, Greg's latest middle-grade offering, The Visitors, is in stores now. When he's not writing books, Greg enjoys traveling, reading, hiking, and spending time with friends. He lives in Nashville with his two rescued fur-babies—Molly and Riley.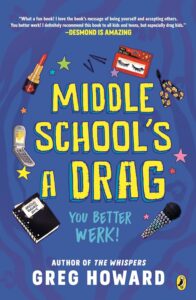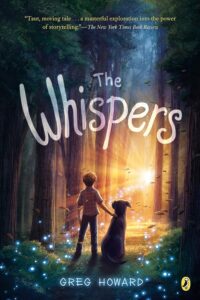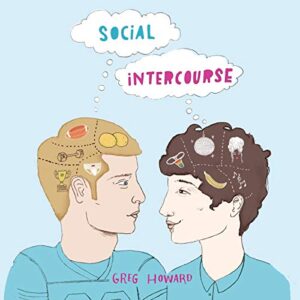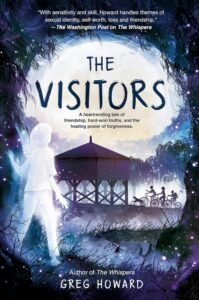 Emery Lee (e/em/eir)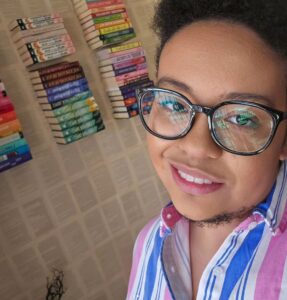 Emery Lee is the award-winning author of Meet Cute Diary and Café Con Lychee from Quill Tree Books/HarperTeen. E's the founder of #Transbooks365, a community hashtag made to celebrate books by and about trans people, and is a founding member of #QPOCFest, a virtual book festival celebrating books by and about QTBIPOC. Coming from a university background of creative writing, e's gone on to write entertainment news, edit literary magazines, and work as a trade book reviewer. Outside of novels, e's written interactive fiction, short stories, and webcomics. Eir books have received starred reviews, been featured in ALA's Rainbow Booklist, and been translated into multiple languages. Drawing inspiration from anime, punk pop music, and eir own cultures and identities, e seeks to tell multi-layered stories about complex characters that challenge conventional power structures and make room for marginalized readers across fandom spaces.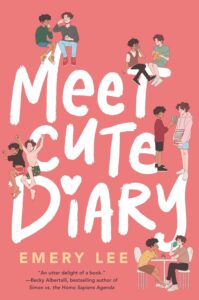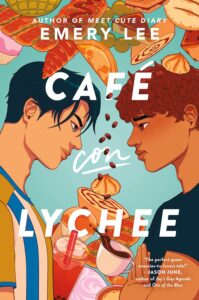 Mariama J. Lockington (she/her/hers)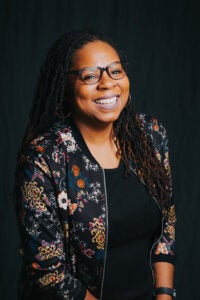 Mariama J. Lockington is an adoptee, author, and educator. She has been telling stories and making her own books since the second grade, when she wore shortalls and flower leggings every day to school. Mariama's middle-grade debut, For Black Girls Like Me, earned five starred reviews and was a Today Show Best Kids' Book of 2019. Her sophomore middle-grade book, In The Key of Us, earned a Stonewall Honor Award and was featured in the New York Times. Her debut young adult novel, Forever is Now, was published in May.
Mariama's poetry has appeared in a number of magazines and journals, including Buzzfeed News Reader, Bodega Magazine, and Prelude Magazine, and she is the author of the poetry chapbook The Lucky Daughter (2016). She is a Bread Loaf Writers' Conference Alum, a Voices of Our Nation Arts Alum, a Literary Death Match Champion and she holds a Master of Education from Lesley University and a Master of Fine Arts in Poetry from San Francisco State University.
Mariama calls many places home, but currently lives in Kentucky with her wife, her little sausage dog, Henry, and an abundance of plants.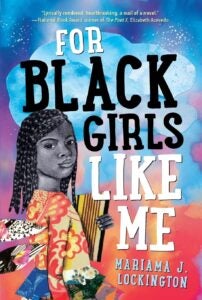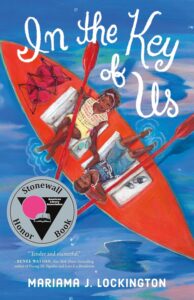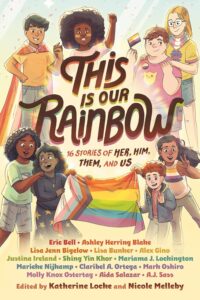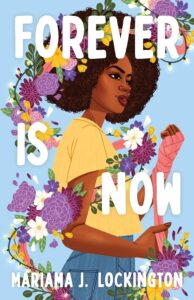 Kyle Lukoff (he/him/his)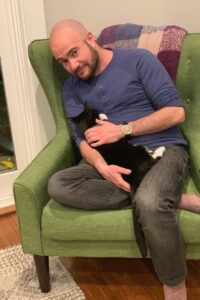 Kyle Lukoff is the author of many books for young readers. His debut middle-grade novel, Too Bright To See, received a Newbery honor, the Stonewall award, and was a National Book Award finalist. His picture book When Aidan Became A Brother also won the Stonewall, and his book Call Me Max has been banned in schools across the country. He has forthcoming books about apologies, vegetables, death, unicycles, and lots of other topics. While becoming a writer he worked as a bookseller for ten years, and then nine more years as a school librarian.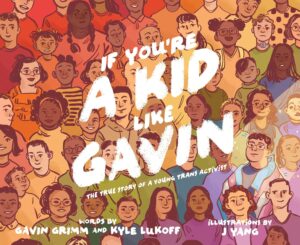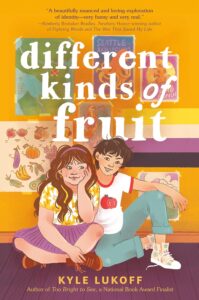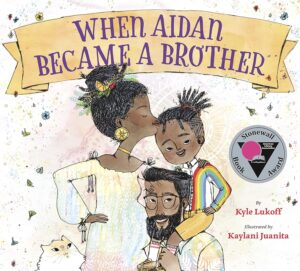 Serina Marshall (she/her/hers)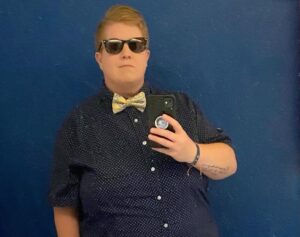 Serina Marshall is a native of Kingsport, Tennessee and recent graduate of Tusculum University with a Bachelor of Arts in English with a concentration in Communications and Public Relations.  She is a best-selling author and her children's book on adoption, Handpicked, reached #1 new release in its first week, along with hitting two best seller's lists. She is also featured Witches of the Wood, a horror anthology and has written a novel titled, The 412 Lounge, a dark romantic mystery set in the 1920's, that is to release in the next few years.
Serina has written blogs for travel companies in New York, San Francisco, Boston and Dallas, as well as Blue Emu and Tri-Cities Airport. And also, been featured in the online publication, Thought Catalog several times.
Her involvement in theater began at a young age and she has been part of several productions on stage and backstage, including And they Dance Real Slow in Jackson, Our Town and Noises Off, but found her real love in music directing and was nominated for a Broadway World Orlando Award for music direction of The Producers at Osceola Arts in 2016. From 2012-2015, Serina was an entertainment lead and trainer at Universal Studios in Orlando Florida and worked with talent all over the globe in shows such as Dr. Seuss' "Oh, the Stories You'll Hear" and the Frog Choir and Triwizard Spirit Rally in The Wizarding World of Harry Potter.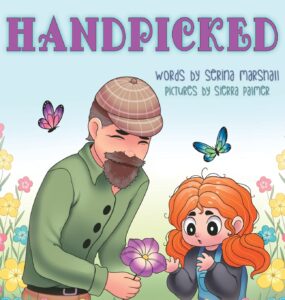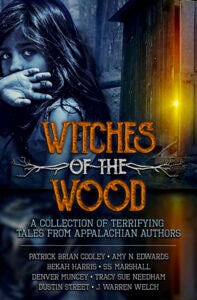 Abdi Nazemian (he/him/his)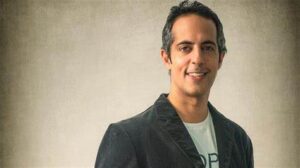 Abdi Nazemian spent his childhood in a series of exciting locations (Tehran, Paris, Toronto, New York), but could usually be found in his bedroom watching old movies and reading. Abdi's first novel, The Walk-In Closet, was awarded Best Debut at the Lambda Literary Awards. He has written three young adult novels, all published by Balzer + Bray / HarperCollins: The Authentics (2017), Like A Love Story (2019), and The Chandler Legacies (2022). Like A Love Story won a Stonewall Honor and was chosen by Time magazine as one of the 100 best young adult books of all time.
Abdi has written for three television shows: NBC's Ordinary Joe, Fox's Almost Family, and NBC's The Village. He has written six produced films including The Artist's Wife (Strand Releasing, 2020) Menendez: Blood Brothers (Lifetime, 2017), and The Quiet (Sony Pictures Classics, 2006). He also wrote, directed and produced the short film Revolution (2012). He is proud to say that his words have been spoken by the likes of Carmela Soprano, The Nanny, and The Girl With The Most Cake.
As Head of Development for Water's End Productions, Abdi has been an executive producer or associate producer on numerous films, including Call Me By Your Name, It Happened In L.A., The Price, The House Of Tomorrow, and Little Woods.
Abdi lives in Los Angeles with his two children and husband. He holds dual citizenship between the United States and Canada.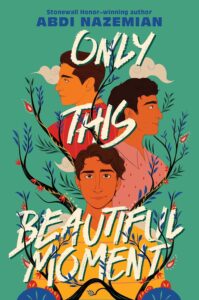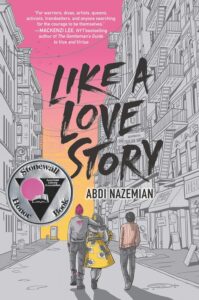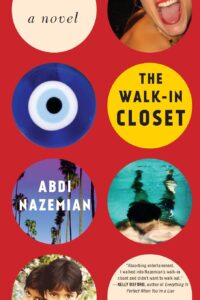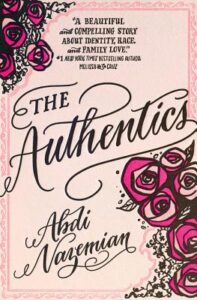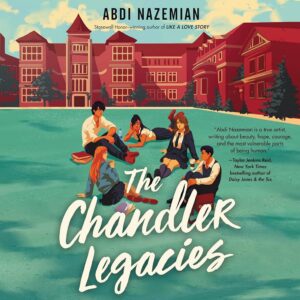 Sonora Reyes (they/them/theirs)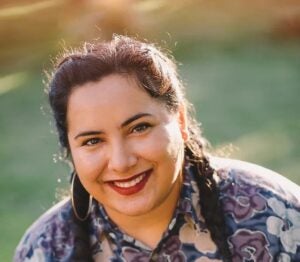 Born and raised in Arizona, Sonora Reyes is the author of The Lesbiana's Guide to Catholic School and the contemporary young adult novel, The Luis Ortega Survival Club. Sonora's sharply funny and moving debut novel, The Lesbiana's Guide to Catholic School, follows a queer Mexican-American girl navigating Catholic school, while falling in love and learning to celebrate her true self. It won the Lambda Literary Award Winner for LGBTQ+ Young Adult and was a National Book Award finalist for Young Adult Literature.
Sonora writes fiction full of queer and Latinx characters in a variety of genres, with current projects in both kidlit and adult categories. Sonora is also the creator and host of the Twitter chat #QPOCChat, a monthly community-building chat for queer writers of color.
They currently live in Arizona in a multi-generational family home with a small pack of dogs who run the place. Outside of writing, Sonora loves dancing, singing karaoke, and playing with their baby nephew.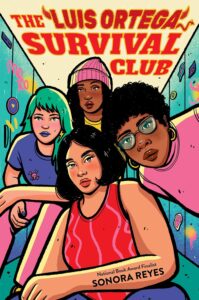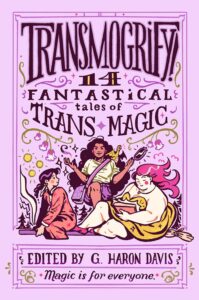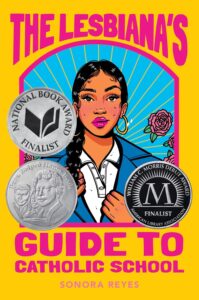 Sirius (they/them/theirs)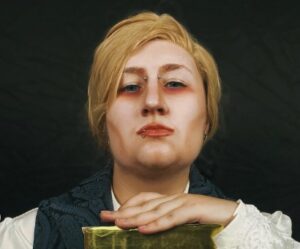 Sirius is a lover of glory, gore, and monsters. They are a queer, nonbinary artist living in the hot and bothered South; currently residing in Greenville, North Carolina. They are the writer of The Draonir Saga, the first book of which is Uncrowned (The Laughing Man House), and The Gentleman Demon Series, the first book of which is Swallow you Whole (Curious Corvid Publishing).
Sirius began writing at a young age and started exploring the publishing industry when they were thirteen. With many bumps along the way, they have learned a lot and grown in the craft that they would consider their one true love. Queer characters, gothic aesthetics, and royal drama (fantasy of manners) form the foundation of their storytelling.
When they are not writing, they work as a professional drag performer, weaving the characters from their stories into visual art for the stage.