Safe Zone Trainings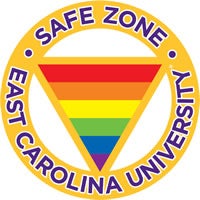 Safe Zone training is an opportunity for people to talk, learn, and ask questions about sexuality and gender in a non-judgmental, safe, educational environment. The purpose of Safe Zone is to create a network of allies who are willing to talk to students about sexual orientation, gender identity, and gender expression. Trainings are offered throughout the year on Main Campus and the Health Sciences Campus. Each session is three hours in length and includes a panel of students who share their experiences as members of the LGBTQ community on campus.
Once you have completed the training, you will receive a Safe Zone logo to display in your office. The Safe Zone program is a symbol of this University's commitment to diversity and inclusiveness and your participation in the Safe Zone training helps to create an ever-expanding network within the ECU community to support our students.
Current training dates are listed on the homepage of this website.
---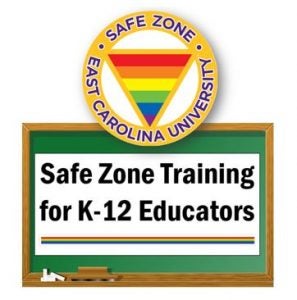 Research clearly documents that LGBTQ youth are at 3-4 times the risk for anxiety, depression, substance abuse, and suicidality. Our combined efforts to create a supportive learning environment for all students will aid in retention, reduce risk factors, and encourage continued educational development beyond high school.
Safe Zone training provides educators, administrators, counselors and parents the tools to create welcoming learning environments that support all students by developing a safe school climate where students can focus on learning.
Our hope is that all interested will find the training helpful and that it will serve as a starting point in maximizing the learning environment for all students.